Sfakaki, Rethymnon and Crete
admie1
Sfakaki
Sfakaki is 10 klm eastern of Rethymno on one of the most beautiful sandy beaches on the island. It has all the characteristics that make a place ideal for vacations. During the day, you can enjoy your coffee or your fruit-juice in one of the many beach bars on the coast, you can enjoy good food in the local tavernas or to go around in many picturous villages.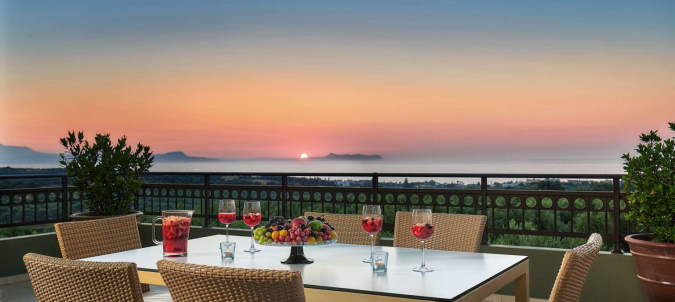 Rethymnon
Rethymno was worshipped even by the conquerors they occupied the town and they offered monuments of great beauty that still preserve the magic of the past. The Venetian fortress of Fortezza, the Venetian Port one of the most beautiful parts of the town, the Venetian Loggia, the Neraze Mosque with the tallest minaret, the ancient fountain Rimondi with its running water, the Guora Gate or Great Gate of the 16th cent. and many other monuments that they carry you away in the past. At the same time as you explore the Cretan civilization of 3.500 years, you'll find out the many different kinds of entertainment.
You'll find many local tavernas with finger-food plenty of raki (local grappa) and excellent kind of wine. You'll try fresh fish with ouzo (aniseed grappa) in many tavernas at the Venetian Port. For coffee or ice-cream try the café's on the picturous beach of Rethymno, or for those of you who would like clubbing, the so many night clubs with pop or greek music. If you want to relax, enjoy swimming on the 12 klm golden sandy beach of the town. Choose Rethymno for a great vacation.

Crete
What makes Crete so special, is a unique combination of natural beauty, history, culture and tradition. From the impressive palaces of Cnossos and Festos till the inaccessible ravines and the wild beauty of the Samaria gorge and from the quiet and desserted coasts of Libyan sea till the busy sandy beaches of the north coast of the island, Crete is challenging the visitor to explore it. The contrast is a rule on this island.