Coasts, Ravines, Caves, Churches
admie1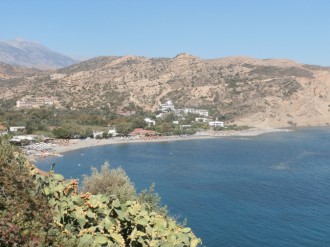 Coasts of the prefecture
The prefecture of Rethymno has many nice clean beaches.
Many of them have got the blue flag – which is the indication of a clean beach.
On the north coast of the Cretan Sea we'll see the beach of Rethymno – Sfakaki – Episkopi – Petres – Geropotamos – Panormos – Bali.
The south coast is on the Libyan Sea.
Coast of Plakias – Damnoni – Ammoudi – Triopetra – Rodakino – Saint Paul (Agios Pavlos) – Agia Galini – Preveli's Lake.
Get to know the unique natural environment
An incredible variety of fauna and flora. The inumerous ravines the far away monasteries on the peaks of the mountains is a challenge for the funs of the adventure that they offer an alternative suggestion for the ones they love sea and mountain.
Ravines
Crete should be described as the land of the ravines. There are more than 250 small and big ravines, almost more than the rest of Greece has.
A few of them are:
Gorge of Kourtaliotis, Cotsifos, Patsos, Prassanos, Milos, Arkadiotikos, Zoniana, Samaria, Aradena, Imbros.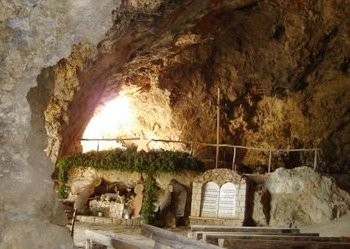 Caves
The wild landscape of Crete has a variety of caves.
The 2000 caves of Crete is a total of history and natural beauty.
Some of the caves are:
Cave of Marathospilia, Gerani, Patsos, Melidoni, Sfendoni, Hainospilos, Ideon Antron e.t.c.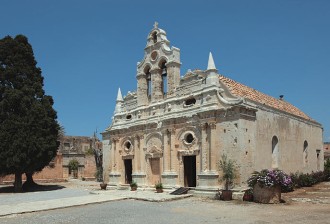 Churches
The byzantine churches are around 300 and the monasteries are 30, some of the most characteristics are:
Paleochristian basilica of Panormos
Paleochristian basilica of Bizari
Paleochristian basilica of Goulediana
Paleochristian basilica of ancient Eleftherna
Monastery of Bali – Prevelis – Arsani – Saint Irene – Vosakou – Arkadi